The 10 Best PS5 Games Under $20 in 2023
The Playstation 5 has been out a couple of years now, and is really hitting its stride. What this means as it matures is that there's a growing list of amazing games that can now be picked up on the cheap.
Here is a list of the best cheap PS5 games, all of which you can pick up under $20:
1. Hades
An action role-playing game developed by Supergiant Games. You take on the role of Zagreus, prince of the Underworld, as he tries to escape and learn the truth about his family. The game features fast-paced combat, rogue-like mechanics, and a procedurally generated world, as well as a rich narrative full of Greek mythology.
Hades is one of the best rogue-likes ever made, catapulting the genre to the forefront of modern videogaming. If you have a penchant for top-down action, this is a no-brainer. It's also has possibly the best writing ever in a videogame.
Grab it from Amazon here.
2. Bugsnax
An adventure game developed by Young Horses. You take control of a journalist who must explore a mysterious island inhabited by creatures known as Bugsnax, capture them and discover the truth behind the strange happenings on Snaktooth Island.
Bugsnax is as unique as it is charming. A brilliant game for someone yearning for the foregone days of Viva Pinata.
Buy it here.
3. DOOM Eternal
A first-person shooter game developed by id Software. You take on the role of the Doom Slayer, a powerful warrior who must battle hordes of demons across multiple dimensions. The game features fast-paced combat, a large variety of weapons and enemies, and a robust multiplayer mode.
In DOOM Eternal they've taken everything that made DOOM 2016 great and turned things up to 11. A brilliant non-stop thrill ride, and a beautiful game to boot.
Buy it here.
4. Ratchet & Clank: Rift Apart
A platformer developed by Insomniac Games, you take control of Ratchet and Clank, as they travel through different dimensions to stop an evil emperor from destroying all of reality. It features fast-paced action, an array of interesting gadgets, and stunning visuals.
In Rift Apart, Ratchet and Clank are well and truly back with a fine return to form, merging platforming and shooting brillaintly in one of the best-looking games ever made. Pixar-esque in its beauty.
Buy it here.
5. Demon's Souls
An action role-playing game developed by Bluepoint Games and SIE Japan Studio. You take on the role of a knight who must battle powerful demons and explore a treacherous world in order to uncover the truth behind a mysterious curse. It features challenging combat, a deep character progression system, and breathtaking visuals.
The game that started the Souls franchise is reborn on PS5, and it's truly the best looking game in the series. Slightly different than the Dark Souls games, but it retains the brutal difficulty and inter-connecting levels that the series is so famous for.
Buy it here.
6. Returnal
A third-person shooter game developed by Housemarque, you take on the role of an astronaut who becomes trapped in a mysterious alien world, forced to live through a time loop as she fights to uncover the truth behind the planet and find a way to escape. The rogue-like features fast-paced and intense combat, procedurally generated worlds, and a deep upgrade system.
Returnal was one of the first truly 'next-gen' experiences of the PS5, and it really lives up to that title. The graphics are stellar, and the rogue-like mechanics are woven perfectly into the moment-to-moment gameplay.
Buy it here.
7. Deathloop
A first-person shooter game developed by Arkane Studios, in which you take on the role of two rival assassins, Colt and Julianna, as they battle through a time loop on the island of Blackreef, each trying to eliminate the other's targets to break the loop and escape the island. The game features fast-paced action, creative level design, and a unique take on the time loop narrative.
Arkane are back to their bombastic best with Deathloop, which stands alongside the Dishonored series as examples of brilliantly immersive FPS masterpieces.
Buy it here.
8. Kena: Bridge of Spirits
An action-adventure game developed by Ember Lab, you control Kena, a young Spirit Guide, on a journey to restore balance to the spirit world, by leading the lost spirits to the afterlife and uncover the story of the forgotten village. The game features a stunningly beautiful world, tight platforming action and puzzle-solving, and a charming cast of characters.
If you're looking for an epic fantasy adventure for your PS5 then look no further than Kena. It really scratches that Zelda itch.
Buy it here.
9. It Takes Two
A cooperative action-adventure game developed by Hazelight Studios, you take on the roles of Cody and May, a couple on the brink of divorce, as they journey through a fantastical world to save their marriage. The game features unique and innovative mechanics that require players to work together, charming and relatable characters, and a heartfelt story.
Probably the best co-op game of the generation, there's a reason It Takes Two swept the awards. You'll really bond with whoever you play it with, so pick your partner wisely!
Buy it here.
10. Mafia: Definitive Edition
An action-adventure game developed by Hangar 13, it is a remastered version of the 2002 game, in which you take on the role of Tommy Angelo, a taxi driver caught up in the world of organized crime during the prohibition era. The game features a compelling story, an immersive open-world, and intense action.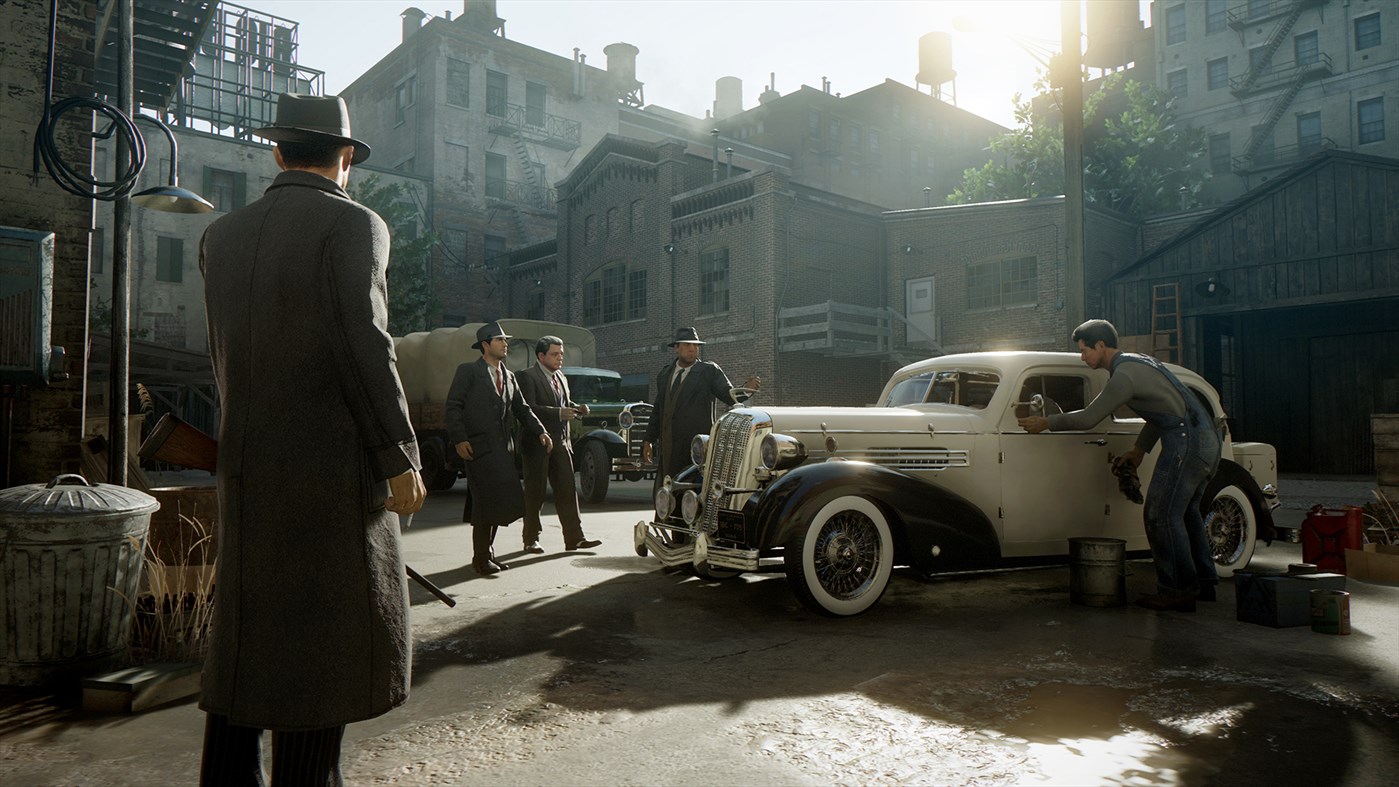 Mafia represents one of the most impressive remakings of a classic. The city feels truly alive, and the characters are expertly realised.
Buy it here.